A Message from Her Majesty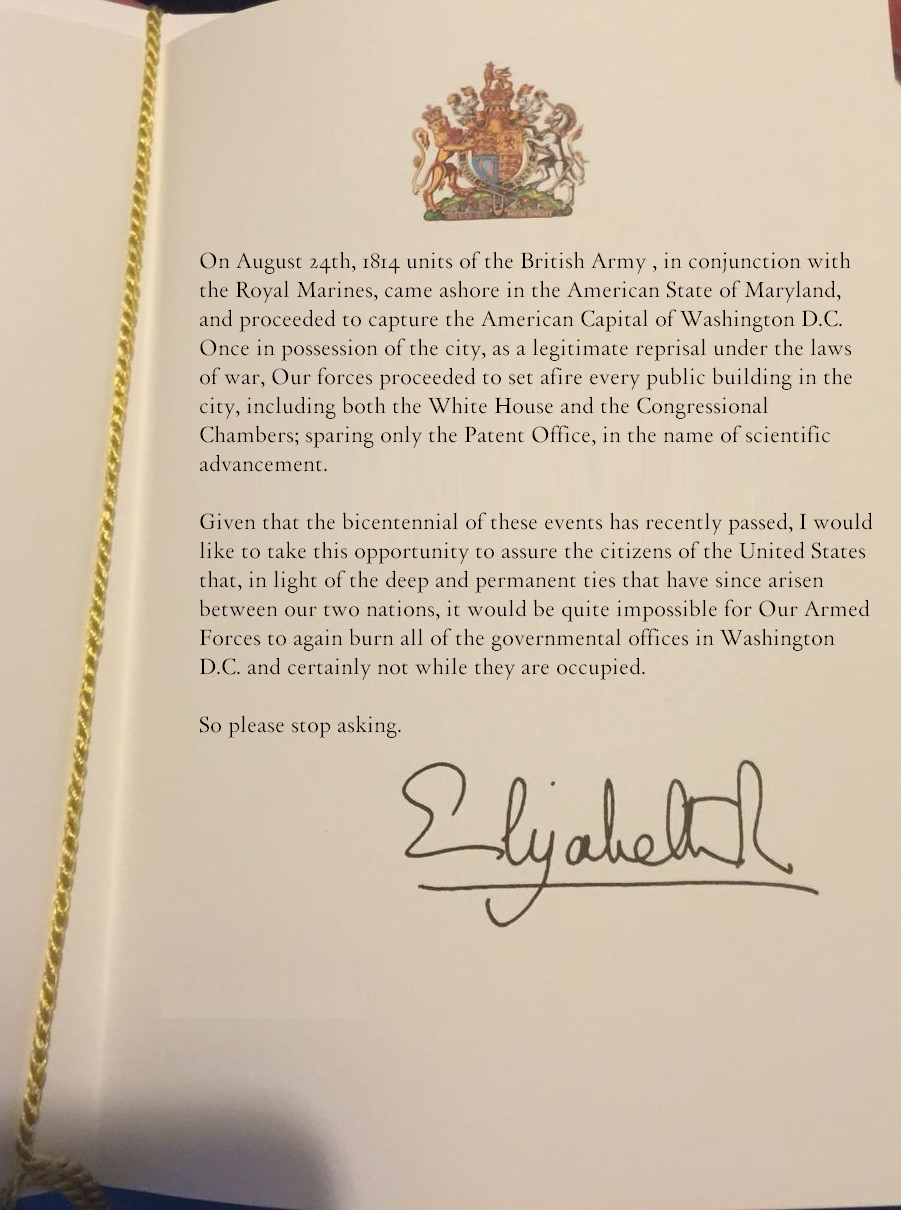 BUCKINGHAM PALACE. OFFICIAL.
TODAY HER MAJESTY THE QUEEN ISSUED THE FOLLOWING STATEMENT.
On August 24th, 1814 units of the British Army , in conjunction with the Royal Marines, came ashore in the American State of Maryland, and proceeded to capture the American Capital of Washington D.C. Once in possession of the city, as a legitimate reprisal under the laws of war, Our forces proceeded to set afire every public building in the city, including both the White House and the Congressional Chambers; sparing only the Patent Office, in the name of scientific advancement.
Given that the bicentennial of these events has recently passed, I would like to take this opportunity to assure the citizens of the United States that, in light of the deep and permanent ties that have since arisen between our two nations, it would be quite impossible for Our Armed Forces to again burn all of the governmental offices in Washington D.C. and certainly not while they are occupied.
So please stop asking.